September 11, 2022
New AMANDUS video is out!
produced by David Laplant @laplantfilm.
——————–
Das neue AMANDUS-Video ist da!
produziert von David Laplant @laplantfilm.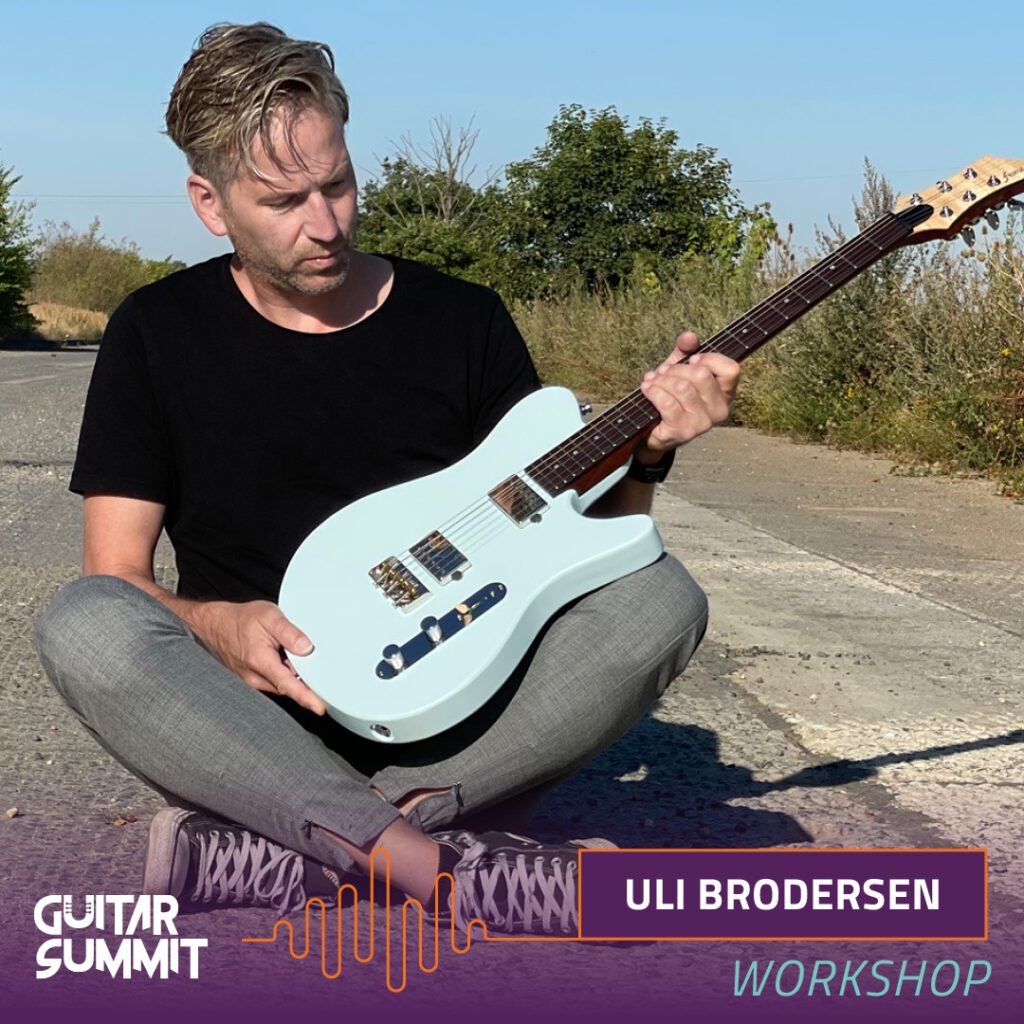 September 10, 2022
I'm giving a workshop at the Guitar Summit in Mannheim on 10/09/2022 at 12:15 Electric Stage 2:
I am looking forward to all visitors! Here is the description:
Jazz, Funk, Blues…. with only one guitar? Beyond that, stable enough for the eventful daily tour routine? With an independent sound, but still able to reproduce all the classic sound characters? Why not!
After a long and intensive exchange of ideas between the well-known jazz guitarist Uli Brodersen and Xaver Tremel from Franz Bassguitars, a special crossover guitar was created that meets these requirements.
See for yourself and look forward to an interesting workshop where both, musician and builder, will share their thoughts and most of all look forward to Uli's smoothy and funky jazz style.
More videos on my Youtube channel!
I have been working as a guitar teacher for over 20 years. Many of my students are now professional guitarists themselves. If you feel like progressing on your instrument and are ready to learn new things, then feel free to send me a message, I look forward to hearing from you. Click on the logo on the right, write me and we will make the first appointment via DOOZZOO!
…and click here to learn more about DOOZZOO!